How to Make a Cappuccino in a Keurig
By Evelyn J Stafford ~ Updated 31 August 2022
It's no surprise that the cappuccino is one of the most popular coffee drinks out there. Luckily, it's completely possible to brew up a foamy cappuccino at home with your Keurig machine.
While some Keurigs have a built-in cappuccino feature, others don't. But don't worry, that doesn't mean you can't make a cappuccino!
In this article, we'll go over how to make a cappuccino with a Keurig that does have the feature, before explaining how it's also possible to make one in a Keurig without, so that everyone can enjoy a homemade cappuccino.
You'll have the most luck with a Keurig that will allow you to select a smaller brew size such as the Keurig Supreme, if you don't have a K Café. Smaller Keurig's such as the K Mini will also do just fine.
Let's get started!
How to make cappuccino with a Keurig K Café
Some of you may have the Keurig K Café, which provides a cappuccino feature built into the machine. With this machine, it is seamless to brew up a cappuccino. Let's quickly review how.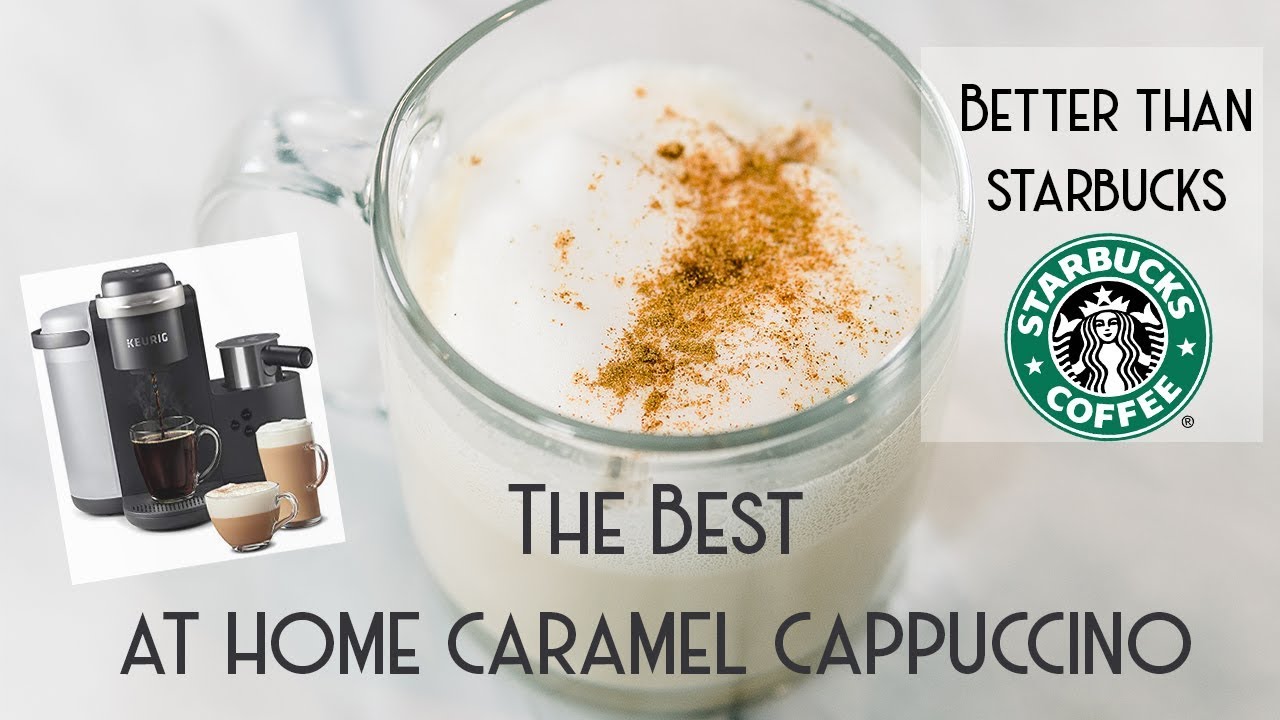 What you will need
To make a cappuccino with your Keurig K Café, you will need the following:
K-Cup coffee pod
Milk. You can use dairy, oat, soy, or any milk of your choice!
A Mug
How to make your cappuccino
Follow these steps to easily make a cappuccino in your K Café:
Start by adding the milk into the foaming carafe. The Keurig K Café has markings in the carafe indicating how much you should fill it based on if you want a cappuccino or a latte. Fill the milk up to the cappuccino line.
Hit the cappuccino button to foam and heat the milk.
While your milk is foaming, you can prepare your coffee. For the most authentic results, you should choose an espresso roast, but any K-Cup you have on hand will do.
Choose the cappuccino button on your machine to make sure you have the correct size and brew for a cappuccino.
Once you have your coffee and your milk has been frothed, you just need to pour. Swirl the milk around to tap out any air bubbles, and then pour it on top of your coffee in one motion.
For a bit of sweetness, you can sprinkle the top of your cappuccino with chocolate or cinnamon powder, and your cappuccino is ready to drink!
Also see: Calculated: K Cup vs Ground Coffee Costs
How to make a cappuccino with a Keurig K Mini
However, if you don't have a Keurig machine with the cappuccino option, don't worry! You can still brew up a great cappuccino with many other Keurig machines. The K Mini is Keurig's most popular machine, so for this article we will explain how to make a cappuccino with that machine.
What will you need
The make a cappuccino with the K Mini, you will need the following:
A K-Cup coffee pod
A mug
Milk
A Separate milk steamer
The K Mini doesn't have a built-in milk steamer, so you will need a separate way to foam your milk. We'll briefly explain a few great options.
How to foam your milk at home
There are a few great options to foam milk at home.
If you aren't looking to spend lots of money on a separate foamer, you can simply heat your milk on the stovetop or microwave it. Once that is done, you can use a whisk and mix vigorously to add air to the mik. This will give it a foamy texture you're looking for. Alternatively, you may want to purchase a handheld frother, which is inexpensive and will save you from whisking!
If you are wanting to make cappuccinos at home more regularly, you may want to invest in a milk steamer. Keurig has their own separate foamer, which will work well to make a cappuccino, as do many other popular coffee brands. Whichever one you choose, you can simply add your milk to the machine and let it foam your milk for you.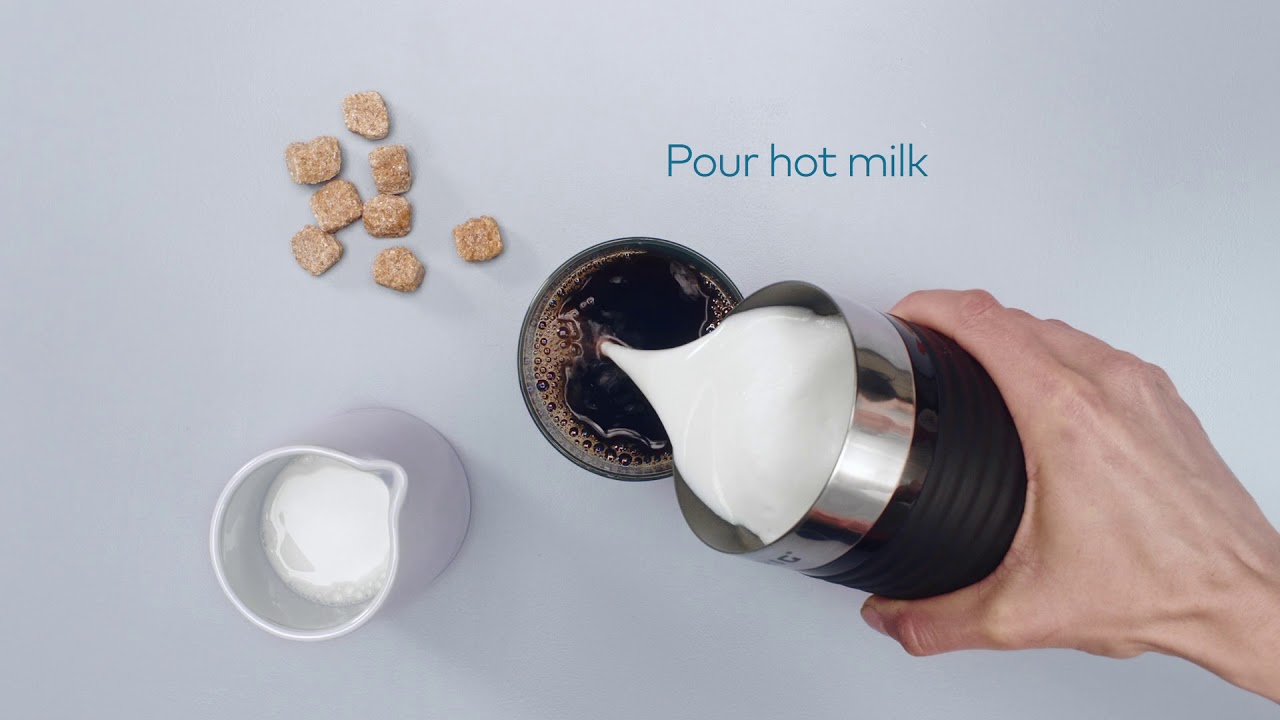 How to make your cappuccino
Now that we have discussed ways you can foam milk separately, we can show you how to make your cappuccino with the K Mini.
Follow the following steps:
The K Mini only holds enough water in it's reservoir for one cup, so be sure to add fresh water to your machine before brewing.
Next, brew a 6 oz cup of dark or espresso roast coffee. This short amount of coffee will be more concentrated, and so similar to an espresso.
Heat and foam milk using your chosen method.
Finally, give the milk a swirl again and pour it over your coffee. Like before, we recommend chocolate or cinnamon sprinkles to finish off your cappuccino!
Final Thoughts
Whatever Keurig machine you have, you can make a delicious cappuccino from the comfort of your own home. The K Cafe is the obvious choice if a cappuccino is your go to drink, given it's built-in cappuccino settings, but it isn't necessary. Even with Keurig's smallest machine, the K Mini, it is possible to brew up a cappuccino.
We hope that, with the help of this post, you'll be enjoying your home-made cappuccinos in no time!
Recommended Reading
How Do K-Cups Work?
K Cup is a small cup designed to brew coffee and contains flavored coffee grounds.…
Learn More >
COMMENTS
Are K Cups Instant Coffee?
Keurig is a famous single-serve coffee machine because it makes coffee instantly: place a K-Cup…
Learn More >
COMMENTS
How to Descale a Keurig Mini with Vinegar or Descaling Solution
Keurig coffee machines are the newest on the market, with a revolutionary K-Cups idea gaining…
Learn More >
COMMENTS